Posted by Brad Fisher, Senior GIS Specialist on 18th Aug 2017
The first total solar eclipse is coming to our area, northern Missouri for the first time since Aug. 7, 1869, a mere 148 years!
One of our local communities, Lathrop is celebrating their 150th birthday along with total eclipse. The Chamber of Commerce requested an eclipse map for the event.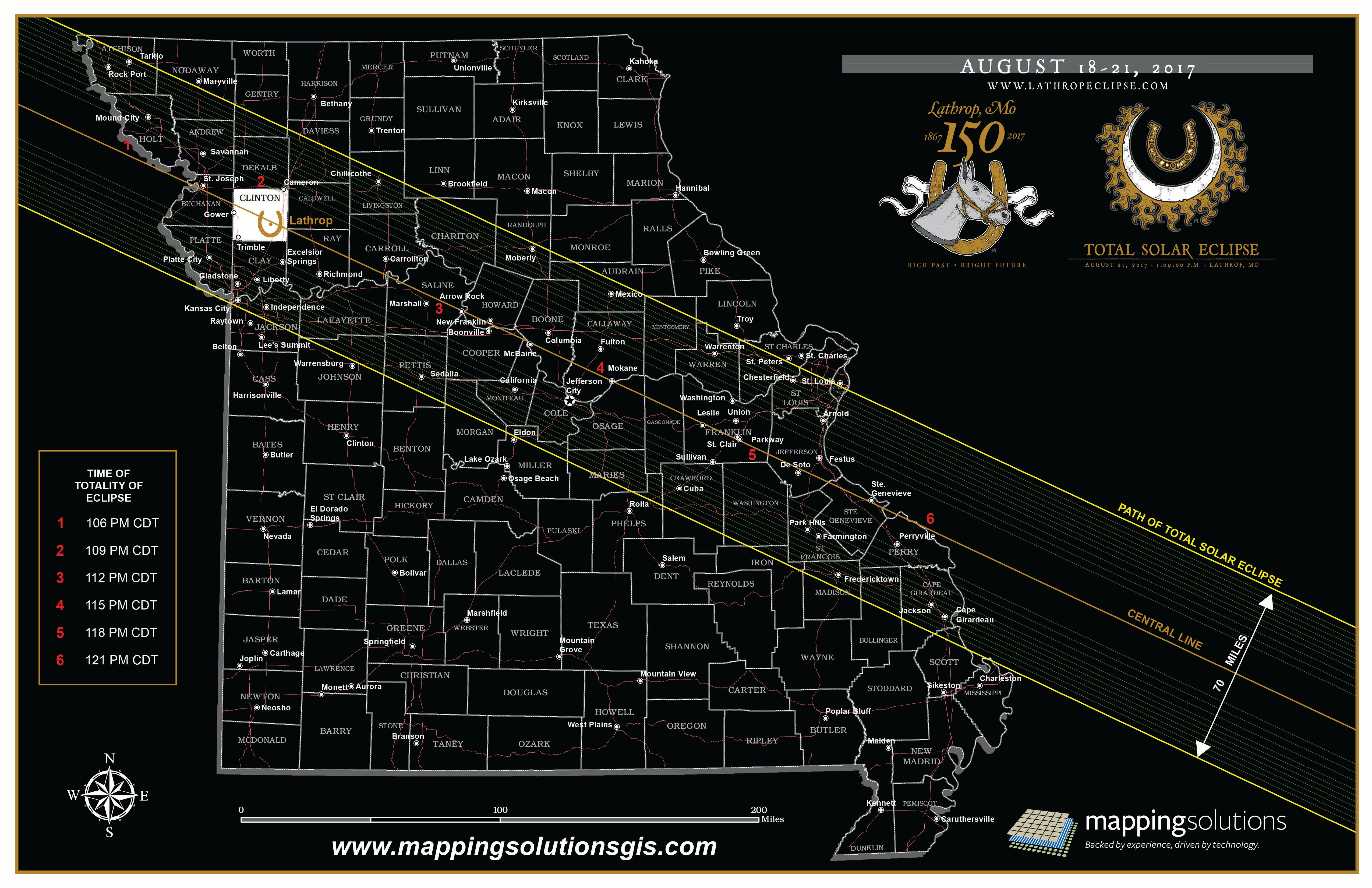 View Larger Version
It's always a special privilege to build maps for unique events like this. Here is what we created.
This map's a little different. Typically, a map will have a light background, we thought it would be appropriate to have a black background with glowing colors to mimic an eclipse. You'll note the path of the eclipse and approximate time of maximum eclipse. It's an exciting event to witness and fun to map as well!
If you're interested in seeing where total eclipses will be throughout the world in the next 50 years, visit this set of unique maps http://time.com/4897581/total-solar-eclipse-years-next/.
For more information on solar eclipses and how to safely photograph them, please visit this link.
We are always ready to provide a custom map to suit your needs. Please give us a call 816-903-3500 or fill out a request here.